EPA RRP Rule
Renovation, Repair, and Paint Rule – Mandated by the EPA
The First And Only Software Available For EPA Mandated "Renovation, Repair, and Paint Rule"
Protect your clients, yourself, and your company
RRP Documentation
Mecherath maintains the EPA required information where you need it, in the job specific file or by a file wide report.
Pre-Notifications
Postings and notifications required by the EPA each noted with a timestamp when completed
Set Up
Select the certified trained person from the drop down to manage the site and populate their certification
Clean Up
Document each task as it is completed with its own time stamp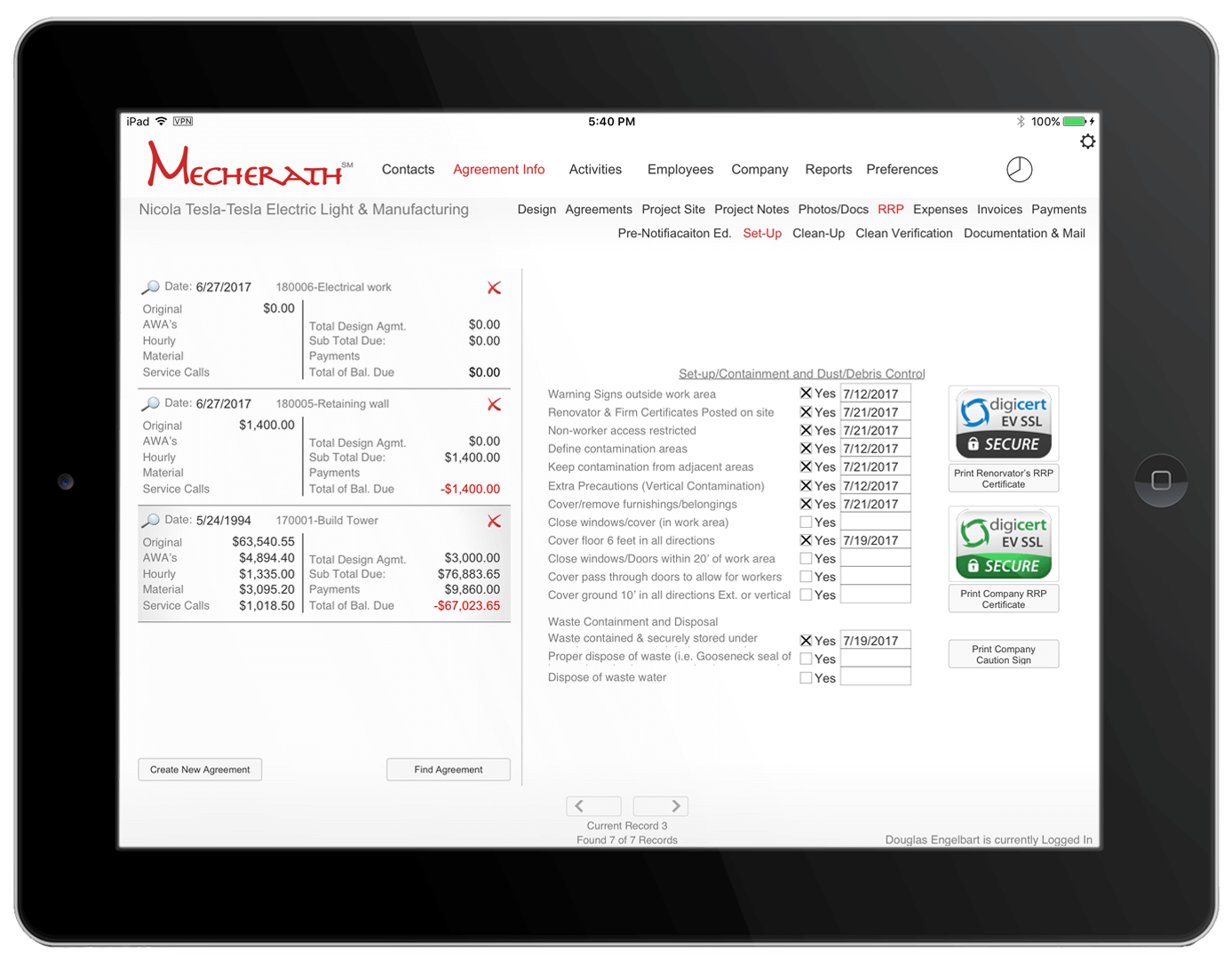 Clean Verification
List each RRP Trained Worker from your list of employees from the drop down list
Documentation & Mail
Save/Print reports req. for the owner/occupant and the EPA after completion
Print/Email Notices
Print out or email each report required by law to the owner/occupant
Who should be concerned about the EPA RRP Rule?
Document Everything Required
Live Online Training
Online tutoring with questions and answers. See our Calendar for dates and times.